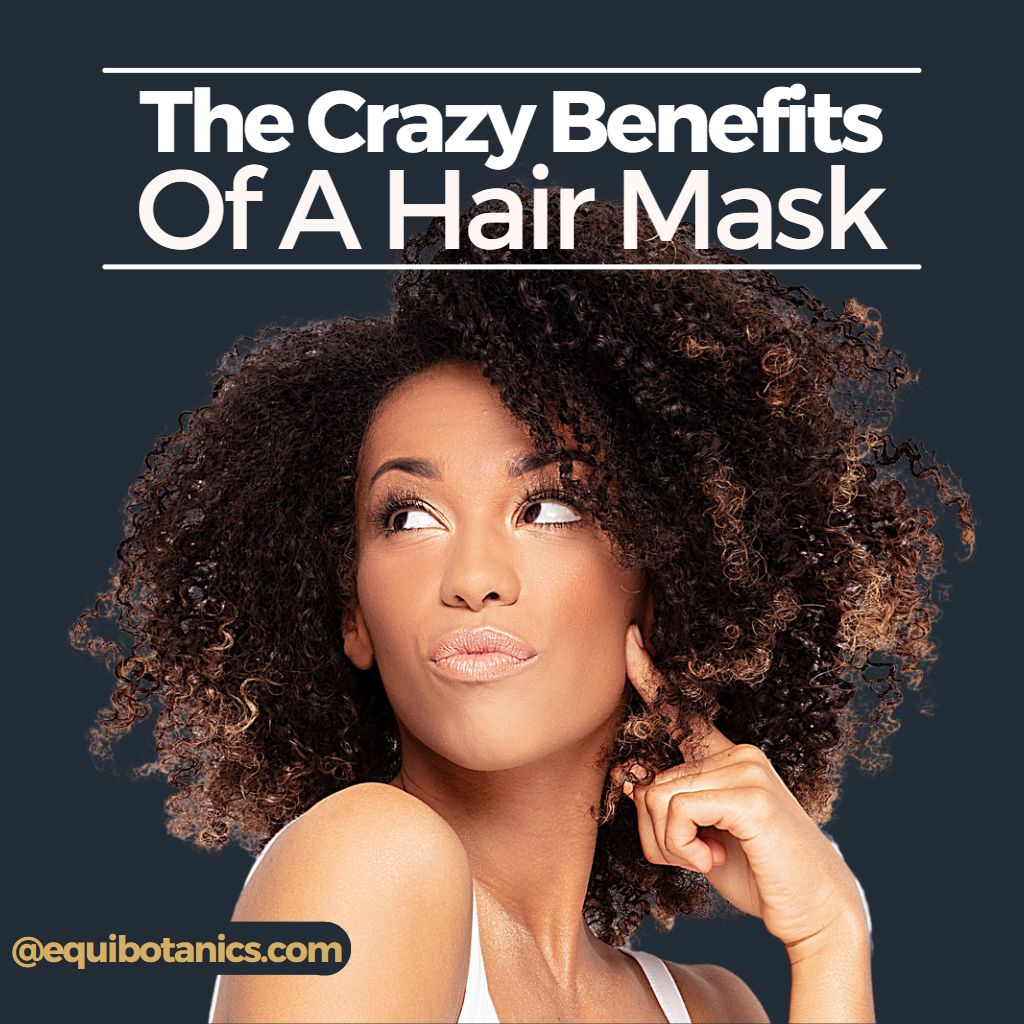 The Crazy Benefits Of A Hair Mask
Take the Hair and Wellness Quiz
Take our 60 second quiz and unlock the
answers to achieving the hair you dream of!
Take The Hair Quiz
× close
The crazy benefits of a hair mask
Hair masks are a big deal right now. Using a mask is the ultimate, indulgent treatment for your locks. Replenishing hydration and shine to the dullest of hair. Read on to find out just why the humble hair mask must make it into your bathroom cabinet of beauty treats.
What is a hair mask?
Not dissimilar to the benefits of a face mask, hair masks are a more targeted treatment in comparison to other hair care products. They penetrate the hair intensely to deeply nourish and condition your locks- consider it to be a more extravagant relative to your conditioner.
Hair masks can also help tame frizz and strengthen your tresses as well as protect and balance the scalp.
Benefits of a hair mask
When it comes to hair mask benefits, the list is vast. Acting as a more intensive conditioner, they are specifically formulated to target common hair complaints. Benefits include:
-
Maintaining colour
-
Restoring shine and softness
-
Providing volume and body
-
Eradicating frizz
-
Protecting the hair and scalp from chemical and environmental damage
-
Maintaining scalp health
Why should I use a hair mask?
The benefits of a hair mask mean this treatment goes beyond an occasional self-care luxury. Although it might seem like it's just another marketing hype to get you to buy more products, hair masks really do make a difference. Masks can help protect and restore your hair's keratin as it works to strengthen the hair shaft with essential proteins. Your hair requires regular nourishment and using a hair mask is one of the most effective ways to rehydrate and repair locks.
1. Damage repair
Hair masks get deep into hair strands and the cuticle to repair breakages and strengthen from root to end. If you suffer from severely damaged hair, consider using a mask 3 times a week until the condition is restored and then reduce to weekly. Restoring the hair protein, known as keratin, that makes up each strand of hair by opting for a protein rich, super nourishing treatment.
2. Rehydrate
Hair masks tend to contain oils, such as Babassu, that are known for their deeply hydrating qualities. Restoring moisture to locks will in turn, help other issues that can occur because of dryness, such as volume, frizz and matting.
3. Maintain colour
Use of harsh colour chemicals on hair have long been known for their damaging qualities that can leave it lacking life. Using a mask formulated to protect hair against colour damage will ensure hair stays healthy and nourished as well as maintaining colour brightness, prolonging its life, and protecting against brassy hues.
4. Restore shine and softness
Always wondered how to get that shiny, glossy hair in all the adverts? It's simple, bring your hair up to optimum health and the shine will be there with it.  Often, dull tresses that lack softness are caused by open cuticles which means hair is high porosity and finds it difficult to retain moisture. High porosity hair loves rich products with a thick consistency so look for a nourishing hair treatment to inject moisture as this will leave hair full of shine and super soft!
5. Chemical and environmental protection
Hair is highly susceptible to environmental factors such as pollution and UV rays as well as chemical damage. The nutrients within hair masks help to protect from such stresses as well as repairing damage already caused with a healthy dose of hydration.
6. Maintain a healthy scalp
Many hair masks will target both your locks and scalp but there are also specifically formulated scalp masks that can help to maintain a healthy base for your hair, working to treat ailments such as dandruff as well as treat and protect against fungal and bacterial issues.
What ingredients should I look for in a hair mask?
When deciding what hair mask is best to opt for, firstly look for something rich in a hydrating oil such as argan, babassu, marula or coconut so you can be sure that your hair will be fully nourished.
Babassu oil, in particular, is renowned for its excellent hair and scalp restorative qualities. It has a high level of vitamins and other antioxidants that repair damage to the scalp and hair. It also helps to reduce any inflammation as well as soothe, protect and hydrate. Opt for a product such as the Babassu Deep Treatment Hair Masque for an all round treatment to aid both hair and scalp health.
There are hair masks on the market that contain ingredients such as keratin or biotin, both of which are great to make hair more manageable, frizz free and intensely hydrated, however, they are often made with chemical ingredients which is counterproductive to hair health. Instead, choose products with ingredients that support the body's natural presence of keratin and biotin, take a vitamin supplement, or increase your diet's intake of vitamin A and B.
How often should I use a hair mask?
When it comes to how often you apply a hair mask, this will very much depend on the type and condition of your locks. It isn't recommended to use one daily but find your hair type in the below guide for a general idea of how often to apply a mask:
-
Damaged hair: 3 times a week
-
Thick hair: 2-3 times a week
-
Fine hair: once a week
-
Afro hair: 1-2 times a week
-
Curly hair: once a week
-
Dry hair: 2 times a week
-
Greasy hair: once a week (but avoid rich, thick textured products)
How do I use a hair mask?
To get the best results, a hair mask is best used on clean, wet hair. It is not recommended to apply straight to dry or dirty hair as wet hair is more capable of absorbing the product due to it being more porous. Follow our step-by-step guide for the perfect application every time:
1. Shampoo hair twice using a product such as the Baobab Hair Detangler & Cleanser. The first cleanse will remove any dirt and grime, the second offers a deeper cleanse. Rinse hair well.
2. Apply your mask of choice. Be sure excess water has been gently squeezed out before you put it on. Usually, the product you've selected will have its own directions for use to follow but as a guide, the optimum time for a hair mask to be left on is around 10-20 mins.

3. Once the time is up, rinse it out! So long as you don't have fine hair, apply a conditioner, leave for several minutes and rinse.

4. Once you've thoroughly rinsed, you can style as usual and enjoy the end result! Repeat this process as and when your hair type requires it.

Frequently asked questions
Do hair masks help with hair growth?
Hair masks can help to encourage hair growth. Whilst they won't help to speed up the hair growing process, products containing ingredients such as Marula or Black Seed Oil can aid scalp health, stimulate the hair follicles, encourage blood circulation, strengthen hair from root to tip and prevent breakages. All these factors provide a healthy foundation to encourage hair growth.
Final thoughts
The benefits of using a hair mask are clear for all to see, as a bare minimum they are going to leave users with soft and shiny hair but for those with deeper hair issues to contend with there is a mask out there that will get to the root of the problem. Be consistent with use and results will be quick to show up!