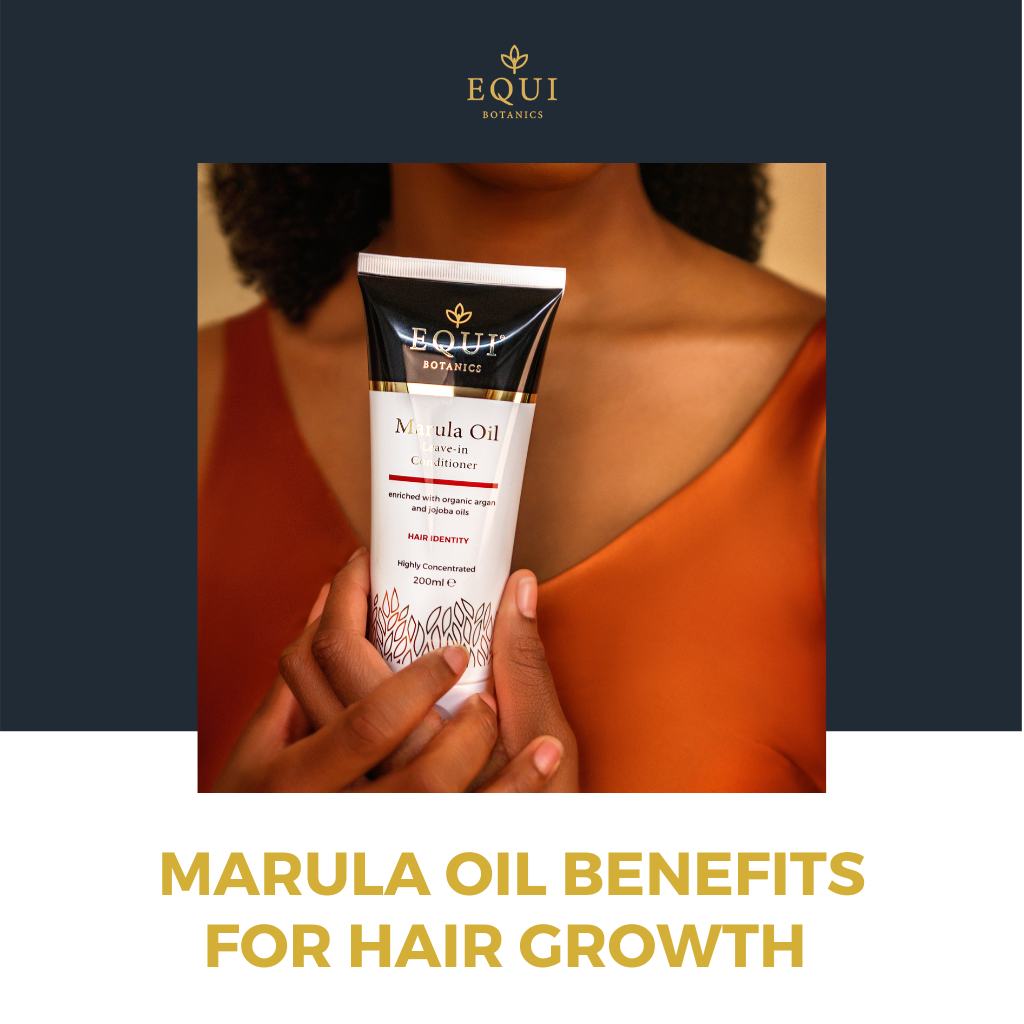 Marula Oil Benefits for Hair Growth
Take the Hair and Wellness Quiz
Take our 60 second quiz and unlock the
answers to achieving the hair you dream of!
Take The Hair Quiz
× close
Marula oil is taking the natural hair community by storm and natural queens are loving it. Why is this so? Keep reading further and you will definitely learn why.
Marula oil is derived from the Marula fruit tree that originates from South Africa. It is rich in amino acids, fatty acids and antioxidants. It is said that in times past people believed that the marula tree has some connection with fertility and having happy marriages. Pretty interesting! Marula oil has an unforgettable smell and is used in making cosmetic products.

Let's not bore you to death with the history of Marula oil. Instead, let us explore the benefits of this amazing oil.
Treats itchy scalp:
Marula oil contains anti-inflammatory properties that help to prevent and treat itchy scalp.
Gives your hair a healthy look:

Health over length every time right, naturalistas? This oil nourishes your scalp and follicles while keeping your hair looking shiny and full.
Cleanses your hair and scalp:
It can be used to create surfactants which cleanses your hair and scalp and leaves your hair super clean.
Retains Moisture:
Away with dry and brittle hair. Marula oil traps moisture in your hair and keeps your hair moisturised. This occurs as a result of l-arginine and glutamic acid which are found in the oil.
Strengthens hair follicles:  Say bye to breakage. It can be such a discourager, especially when you have gone far into your hair journey. Marula oil coats your strands and penetrates the scalp to strengthen hair  follicles from inside, making it more resistant to breakage.
Added Benefits of Marula Oil
Marula oil doesn't stop there!
There is more!
Keeps skin hydrated

Strengthen your nails

Slows ageing

Keeps your skin smooth and soft

Fights acne

Acts as a natural skin cleanser
How to use Marula Oil
Some hairstylists recommend that you use marula oil as a hot oil treatment which entails gently warming the oil and then applying it to your scalp.
When shampooing your hair, you can also add a few drops to your shampoo to prevent dryness from harsh shampoos. Better still, try our Baobab moisturising Cleanser.
You can add it to your favourite essential oils, such as peppermint, or maychang and apply it to your ends to prevent split ends.
Caution

There are no recorded dangers of the marula oil, however, if you are allergic to nuts take extra precautions when using it as it is the from a nut family. You can test if you are sensitive to the oil by applying a small amount of the oil to the inner portion of your arm or thigh to see if there is a bad reaction.
Summary
If you cannot be bothered to mix your own oils and are looking for highly moisturising addition to your hair regimen, how about trying our 5 starred reviewed Marula Oil leave-in conditioner which contains a high concentration of marula oil. It also contains slippery elm, nettle and horsetail actives to help grow your hair too. It has been reviewed by so many and a recent customer says,

 "This is the only product I have used on my 2 year old that retains moisture and leaves her hair feeling soft. Everything else either dries her hair out after a day or itches. Well done Ekwi!"
There you have it! Marula oil in a nutshell! Now that you have gained some knowledge about this amazing oil, get on our list will make sure you don't miss out on any updates.