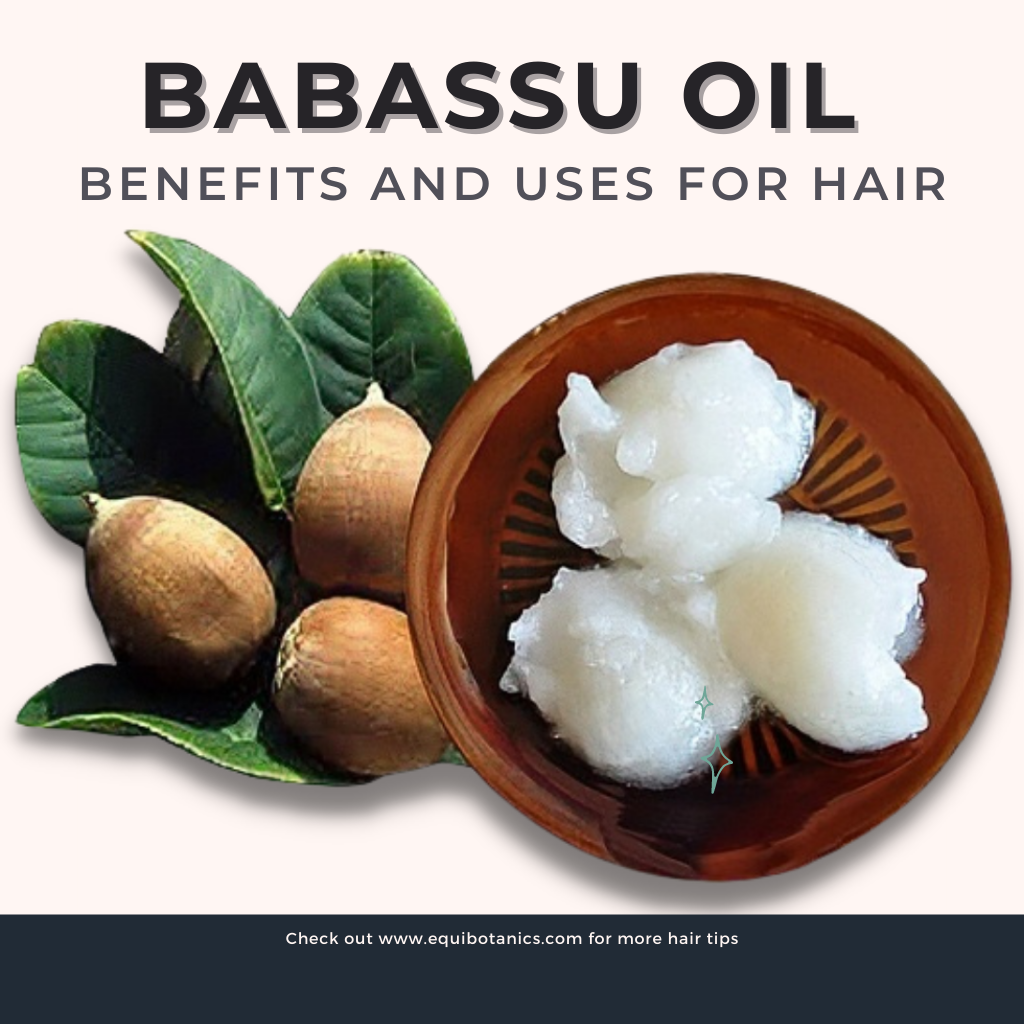 Benefits and Uses Of Babassu Oil For Hair
Take the Hair and Wellness Quiz
Take our 60 second quiz and unlock the
answers to achieving the hair you dream of!
Take The Hair Quiz
× close
Are you thinking of trying out Babassu Oil, but want to know more about the benefits for your hair? Here we will explore everything you need to know about babassu oil, including where it comes from, the many benefits and the various uses for your hair.
What is Babassu Oil?
Babassu oil is a type of tropical oil that originates from the South American Rainforest, where you will find the native babassu palm. The oil comes from the tree's seeds, which have been used for centuries for cooking, medicine, skincare and haircare. 
Babassu oil is used in a wide range of products, as it is packed with healthy fats and antioxidants which help to strengthen and revitalise the skin and hair.  
5 Babassu Oil Benefits For Natural Hair
If you are wondering, is babassu oil good for natural hair? The simple answer is yes, as babassu oil offers a wide range of benefits, including: 
Reduces Knots and Tangles
One of the main reasons why we chose babassu oil to be a core ingredient in our treatment masque is because of its rich polyphenols content. This allows the oil to penetrate the hair and makes detangling much easier. 
Promotes Growth
Many naturalistas use babassu oil for hair growth, as it contains vitamin E and powerful antioxidants, which help to create stronger and healthier hair follicles. To enhance growth, you should massage babassu oil-based products into your scalp to increase blood circulation to stimulate growth from the root. 
Prevents Hair Loss
Babassu oil is not only great for promoting growth, but it can also prevent any further hair loss. The oil can slow down hair shedding, as it contains fatty acids, which help to strengthen the roots and retain natural hair. 
Treats Hair and Scalp Issues
Lauric acid is present in babassu oil, which has anti-inflammatory and antifungal properties which help to prevent flakiness and dandruff on the scalp. When combined with moisturising butters, it can also help to treat extreme dryness, as the oil and butters will work together to hydrate the scalp and hair follicles. 
Protects and Repairs Damaged Hair
Babassu oil contains both lauric and myristic acid, which are both fatty acids that offer excellent hydration properties, and also treat and prevent split ends. The oil also creates a thin protective coating on the hair which will prevent environmental or frictional damage.
How Do You Use Babassu Oil For Hair?
Now you're sold on the many benefits of babassu oil, it's time to understand how to incorporate it into your hair care regimen. 
Here at Equi Botanics, we love to combine natural ingredients in our products. For example, our answer to an effective deep conditioner includes babassu oil along with Brazilian andiroba oil, which is packed with alpha-hydroxy acids which lubricates and detangles the hair. It also contains frizz-fighting ingredients, such as murumuru butter, which is rich in vitamin C and A and tucuma seed butter, which protects the hair from sun damage. 
To use our Babassu Oil Treatment Hair Masque correctly, you need to follow these essential steps:
Before conditioning, you first need to apply our

Baobab Detangler & Cleanser

and thoroughly wash your hair and rinse.

 

Once all of the shampoo is removed from your hair, you should then apply the masque in sections from ends to roots, making sure the hair is dripping wet. 
After you have covered your entire head, you should put a plastic cap over your head and, if possible, put your head near the steam for 20 to 40 minutes.
You should then leave your hair to cool before rinsing some, not all of it off. You should try to leave some of the conditioner on, as this will continue to work into the hair shaft. 

Next, apply our

Marula Leave-in Conditioner

to style your hair, followed by

Black Seed Oil Elixir

. 
Babassu Oil FAQs
Is babassu oil good for oily hair?
Unlike most hair oils, babassu oil does not feel oily in the hour, as it is far more lightweight in comparison to other options such as coconut oil, which is not suitable for oily hair. 
Is babassu oil good for low porosity hair?
Babassu oil is excellent for low porosity hair as it is a lightweight oil that does not feel heavy in the hair and does not weigh it down. It also penetrates the hair easily, so you don't have to worry about product build-up.
What oil is similar to babassu oil?
Coconut oil is very similar to babassu oil, however, it doesn't penetrate the skin and hair as well, so the Babassu oil won't leave you with a greasy feeling as you would get with coconut oil. 
How Equi's Babassu Oil Products Can Help You
Ready to try babassu oil? If so, take a look at our Babassu Oil Treatment Hair Masque, which is filled with everything you need to condition your hair the right way. This will leave your hair feeling protected, smooth and frizz-free!
To find out more about our products and how they can help tackle your hair issues, feel free to get in touch.