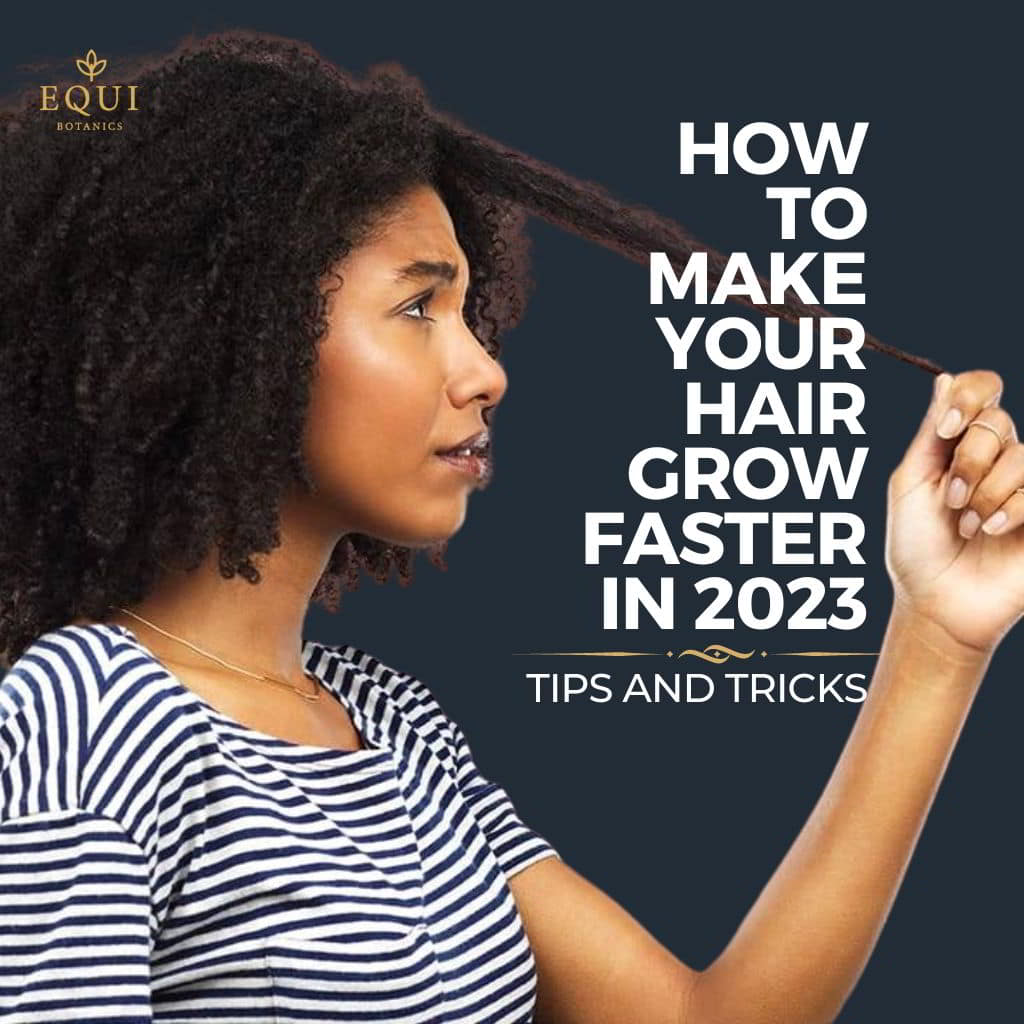 How to Make Your Hair Grow Faster in 2023 | Tips and Tricks
Take the Hair and Wellness Quiz
Take our 60 second quiz and unlock the
answers to achieving the hair you dream of!
Take The Hair Quiz
× close
How to Grow Hair Faster | Key Summary
Understanding Hair Growth
Anagen Phase (Active Growth)
Catagen Phase (Transition)
Telogen Phase (Resting)
Exogen Phase (Shedding)
Hair Growth Rate
How Long Does it Take for Hair to Grow?
Factors that Impact Hair Growth
Genetics
General Health
Age
Health Conditions and Medications
Hair Care Practices
Nutrition and Diet
Hair Type
Hair Care Practices
Avoid Excessive Heat Styling
Gentle Hair Handling
Scalp Care
How to Grow Hair Fast | 7 Tips
1. Biotin
2. Caffeine-Based Products
3. Essential Oils
4. Nutritional Supplements
5. Scalp Massage
6. Balanced Lifestyle
7. Proper Hair Care Routine
What Makes Hair Grow Faster | Myth Busters
Myth 1: Does Cutting Your Hair Make it Grow Faster?
Myth 2: Does Hair Grow Faster in the Summer?
Myth 3: Brushing Your Hair Frequently Promotes Faster Hair Growth
Frequently Asked Questions (FAQs)
What Causes Hair to Grow Faster than Normal?
Can I Make My Hair Grow Faster Overnight?
Can Stress Affect Hair Growth?
Can Certain Hairstyles or Hair Accessories Affect Hair Growth?
Conclusion