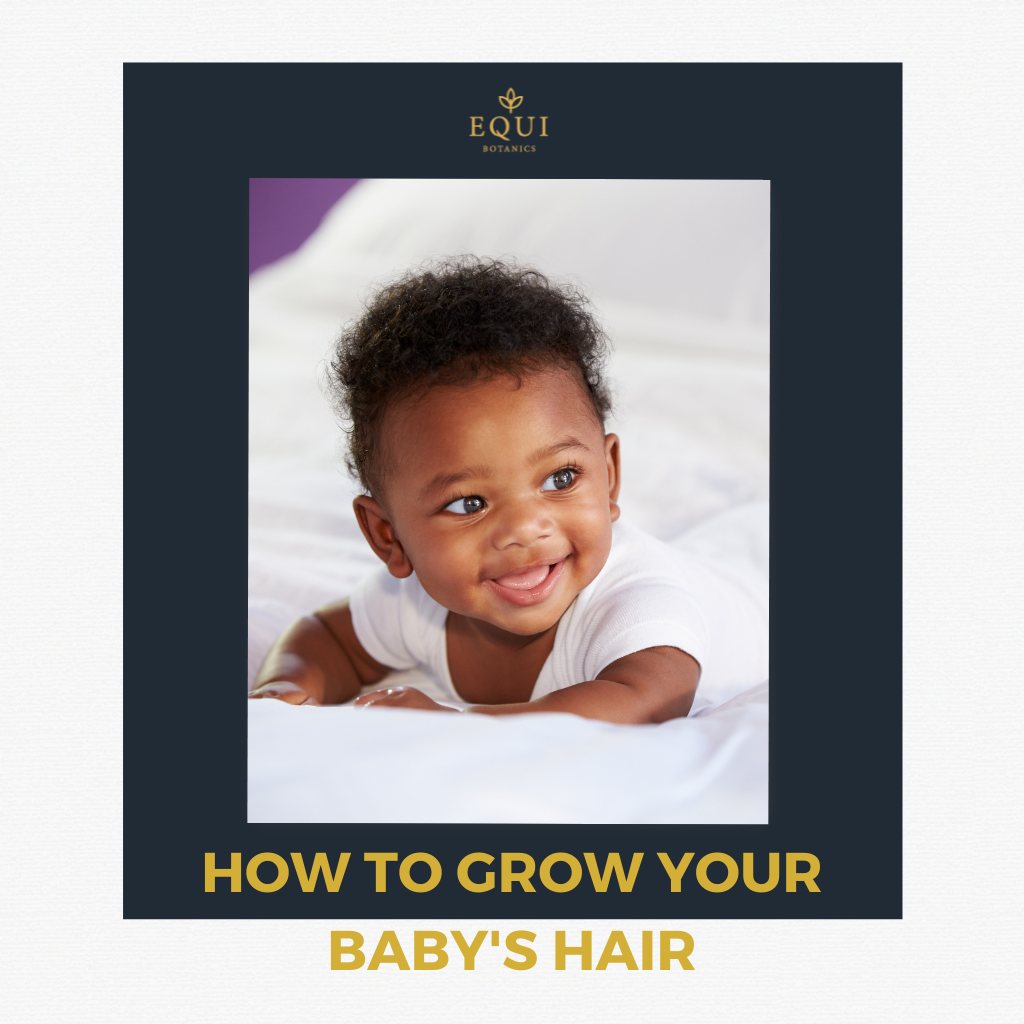 How to grow your baby's hair
How to grow your babie's hair
When my second daughter was born, she had a gorgeous head of curly, ultra soft curls. I wanted to make sure her hair thrived. So here are a few things I did (after much research). My baby just turned 7 and she now has waist length hair when it's straightened. If you have a toddler and are looking for ways to minimise breakage and stimulate growth, you may find the eight tips below helpful.
First day back from hospital: We used palm oil (yes!) to remove all the newborn gunk from her hair.  Red Palm fruit oil (Elaeis guineensis) is rich in Vitamin E,  and promotes the cell growth of the hair, resulting in stronger hair which resists breakage. Palm fruit oil is also not stripping or harsh and as a result,  I found her hair remained nourished. Red Palm fruit oil contains very high percentages of palmitic, stearic and oleic fatty acids which penetrate the hair shaft. Obviously the sustainability of palm trees is an issue so ensure you obtain from a sustainable provider. You could massage your newborn baby's hair and scalp with red palm fruit oil, then rinse thoroughly to reveal shiny, soft and bouncy hair.
Ongoing wash: In her first year and up to 3 years old, I only used a diluted natural conditioner to wash her hair. You could use about 1 part conditioner to 12 parts water. I was not fussed about the brand at the time. This really worked to keep her tresses supple and healthy. To seal in the moisture, you could then apply some jojoba oil which contains high levels of vitamin E. 
Styling: It was then easy to band her hair into several bumps by circling a hair band on about six sections of hair and letting them loose at the top. You could use cloth bands instead of the rubber ones which could create tangles.
Ingredients: I completely eliminated the usual suspects - parabens, dimethicones and sulfates but also the lesser known ones such as behentrimonium chloride and centrimonium chloride which although have a low to moderate hazard level is higher on the allergies and immunotoxicity range. Babies and toddlers have quite sensitive scalp and products containing these ingredients could cause itching. My friend's daughter itched so much that she scratched a lot resulting in her scalp becoming quite inflammed, sore and red. You could look at the ingredients list and cross check against the EWG database. If the rating is 3 and above, you should steer clear for baby's scalp. 
Sleeping:  We laid a satin spread along her cot, where her head was placed on the bed. This prevented the cotton bedsheet from drying out her hair which would have lead to breakage. This explains why a lot of babies have lost hair at the back of their head. You could buy satin scarves from local hair shops or on ebay as well as from fabric shops in department stores.
Buggy ride: Again, we sewed on a satin scarf on top of the padded headrest to protect her hair from rubbing against the plastic material. Her hair was left to thrive, sealed and protected from damage. If you don't want to sew, you could literally place the satin on the headrest and tuck it in at the sides.
Cuts and Trims: Going against Nigerian culture, I didn't opt to cut my second daughter's hair at all. Her soft bouncy hair texture has been maintained all these years - she is now 7 years old. And with consistent deep conditioning, her ends are rarely uneven and split. You could trim annually or when the ends are uneven and split. You'll notice split and uneven ends as you massage her hair. 
Scalp Massages:  On a weekly basis, I give both my daughters scalp massages with diluted essential oils such as peppermint oil -1 drop - in about 200 ml bottle of almond oil. This has also helped in growth and calming down the scalp from any inflammation and hair loss. You could add other types of soothing essential oils you have to hand - bay, sage and rosemary to mention a few. 
Hope this helps.
Let me know what questions you have on Instagram @equibotanics